It's getting hot in here!
These are truly pretty as a post card
and totally pin-worthy.
I painted both of these armoires with
 ten DIY paint colors and added 
my very personal touch… 
Finger painted flowers.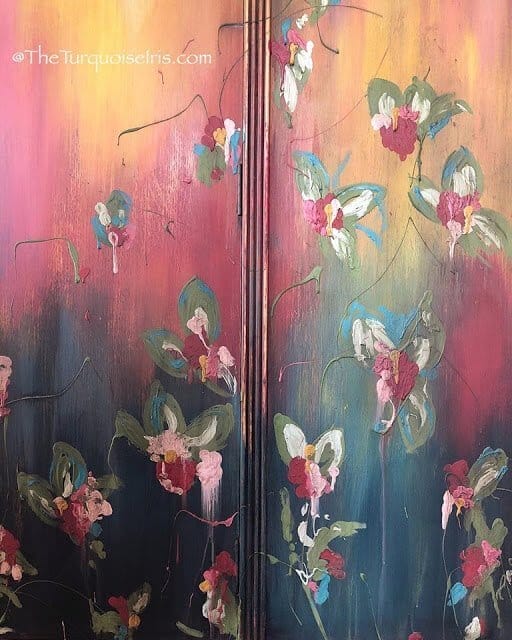 Look at her, she's blushing. Pretty girl, right?
#2 
I mean, I adore these so much.
I'm really not trying to sound full of myself but both of these speak to me… better yet, they scream at me. We have a mutual affection for one another. 
This. Is. My. Style.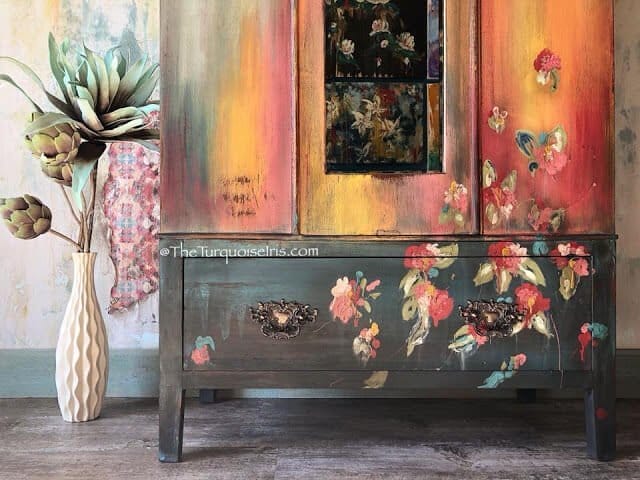 Both of these have found their forever homes. 
I hope my customers enjoy them even more than I enjoyed creating them. 
Color Recipe
Bohemian Blue
Little Black Dress
Fancy Farm Girl
Mint Chip
Mermaid Tail
Kissing Booth
Cowgirl Coral
Marquee
Summer Crush
Queen Bee
TGIF, Folks!