Guess what?!
I finally got around to painting my staging wall!
I could have left this wall as-is or painted it a nice, plain white because white walls are a fan favorite for staging walls but in all honesty I prefer something with color and texture! To me, a wall like this feels like a warm hug, which is exactly how I want my customers to feel when they look at my work. And, since this wall is in my house, I wanted something that makes me happy when I see it! 
Here's the wall I started with: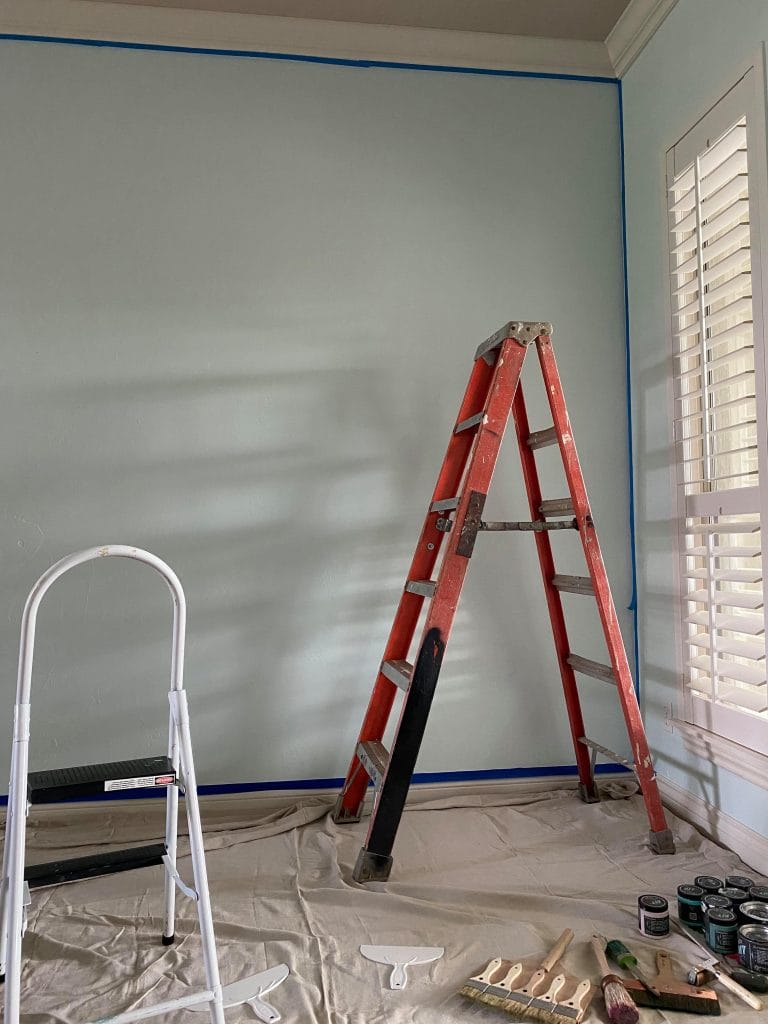 Kind of "meh," right?
I already knew I wanted something colorful and textured so, as usual, I headed over to Pinterest for some inspiration.
I ended up saving these two photos as a reference:
There's something so special about thick layers of paint like that. It suggest an old, lived-in space that makes me picture three generations of family seated around a massive old dinner table in the candle-light. I think that's probably why it seems so cozy to me!
To be honest with you, I have already attempted this sort of wall once before, in my old house, but it didn't really work out. I found that I didn't have enough COLOR on there! The pieces I paint are typically finished in bright, bold, saturated color so the wall needed to have a few peeks of equally bright paint to balance that.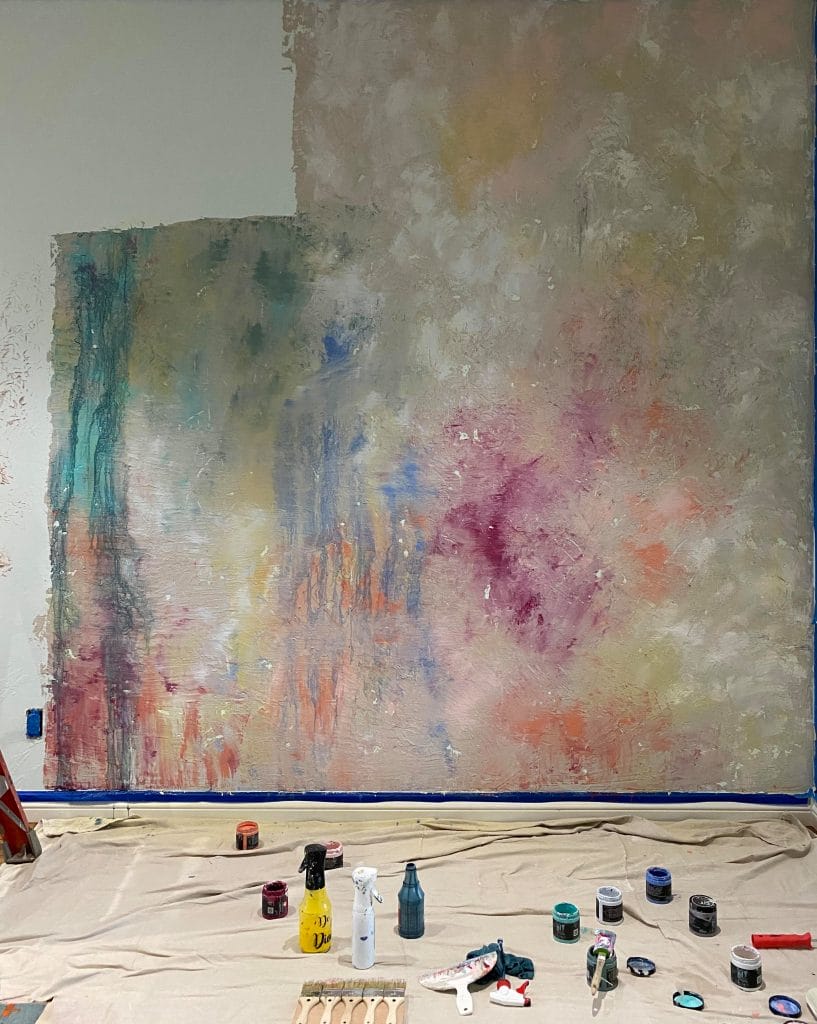 To get the texture, Matt and I mixed sand into joint compound, mixed it really well, and Matt troweled it on. I followed behind Matt to add the colors. I used DIY paints, LOTS of water for that lovely drip effect, and different colored waxes to highlight the textures and colors on the wall.
TA-DA! Here's what the finished wall looks like in our house. Isn't that so warm and inviting? I can picture myself sitting in there for hours, chatting and playing games. 
Now, in case you're wondering, YES I do still have some stark white walls to take photos in front of. Every once in a while you come across a piece that just needs a crisp white background, which is why my art studio still has white walls. We chose to make the staging wall a feature wall in my home because I love it so much!
Here are some closeups for y'all, because I know you're dying to see all those layers!
It works so well for staging!!

They asked my for my tips on painting old furniture, here's what I had to say:
"Take an old tired piece of furniture and update it with paint. The trick is to find your favorite home decor item that you already own and use that as your inspiration for the color palette. For example, if you adore that wall tapestry you brought back from Hawaii a few years ago, use those colors in combination to create a one of a kind art piece."  
The article is called "13 DIY Home Decor Projects You Can Complete in a Weekend" and I am featured in number 10! It's a wonderful list filled with project ideas from creatives of all types and you can click here to read it!
I hope you guys enjoyed the staging wall makeover! What do you think? Are you Team Texture or Team Clean?