My goodness! I have had the very best time with this fixer upper dresser! It took a while to complete but so worth the ending look. I'm calling it The Carousel Dresser.
Below are steps 5 through 9.
Hope you enjoy the process!
PART 5 – https://youtu.be/rrjDaSSNKfc
PART 6 – https://youtu.be/4tVBnrTbJrM
PART 7 – https://youtu.be/8SlWL45X7nY
PART 8 – https://youtu.be/TF-8qXEDe6U
PART 9 – https://youtu.be/IFKpLiTo2oI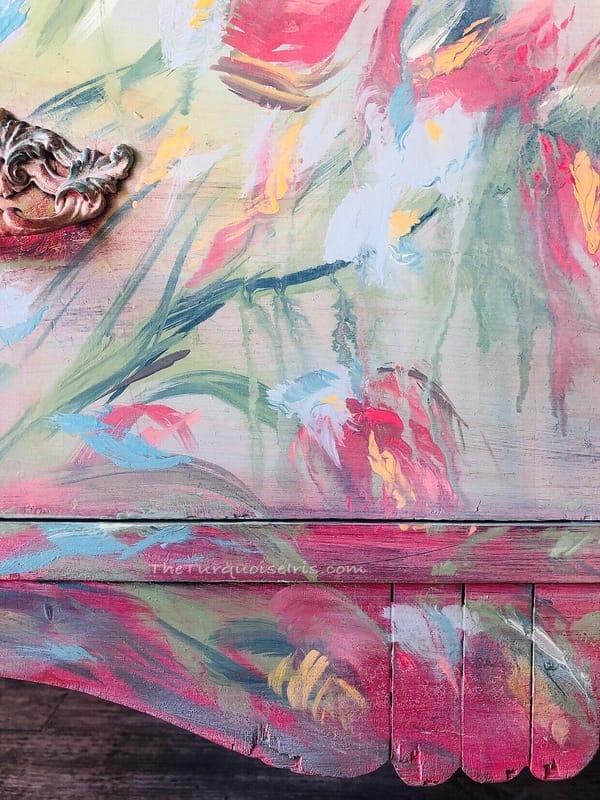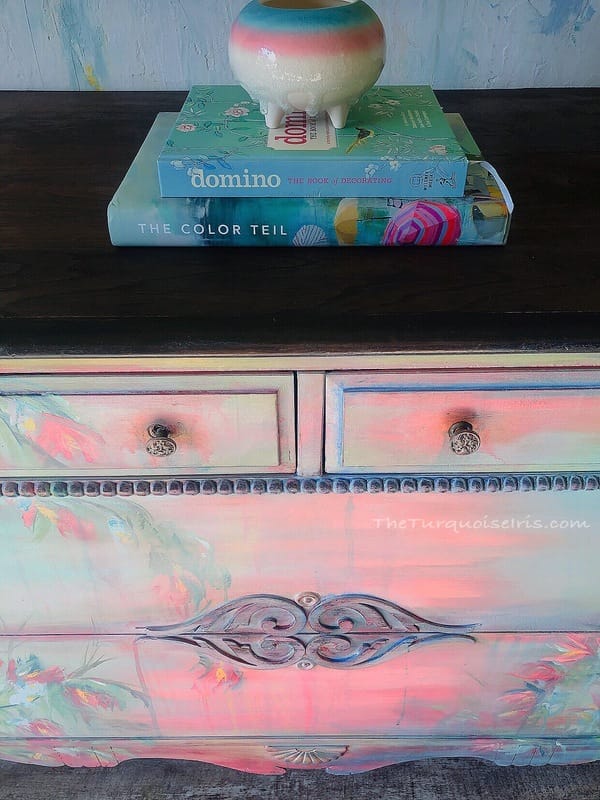 I've realized something while working on this piece. DIY Paint is my magical way of creating a watercolor paint finish on my furniture. I seriously stood back and thought this dresser looks like watercolors. DIY enhances my design style so well! I fell so lucky to have found this paint.
Have a great day!