If you didn't already know, we moved into a new place last year! We've spent the past few months working hard to make this new house our home by doing things like painting a new staging wall (click here to see the blog!) and, more recently, planting a garden! I love nature, it's my number one source of inspiration, but I especially love flowers! I've been painting them on everything since forever.
So it only made sense for me to plant a garden of inspiration around my house, so that I can be surrounded by my favorite subjects all the time. We did a mix of flowers and plants. Here is what we did with the pool, doesn't this feel super tropical? Or, at least, as tropical as we can get here in Oklahoma.

FYI: All plants are Abbie-approved!
The pots are cobalt blue to balance the gorgeous pool tiles. Look at all that turquoise water!  We chose pots for a lot of our plants so that we can pull them inside during the cold winter months and move them around to make sure that they get enough sunshine during the spring and summer. 
Out front we went for a mix of pink flowers and gorgeous greenery…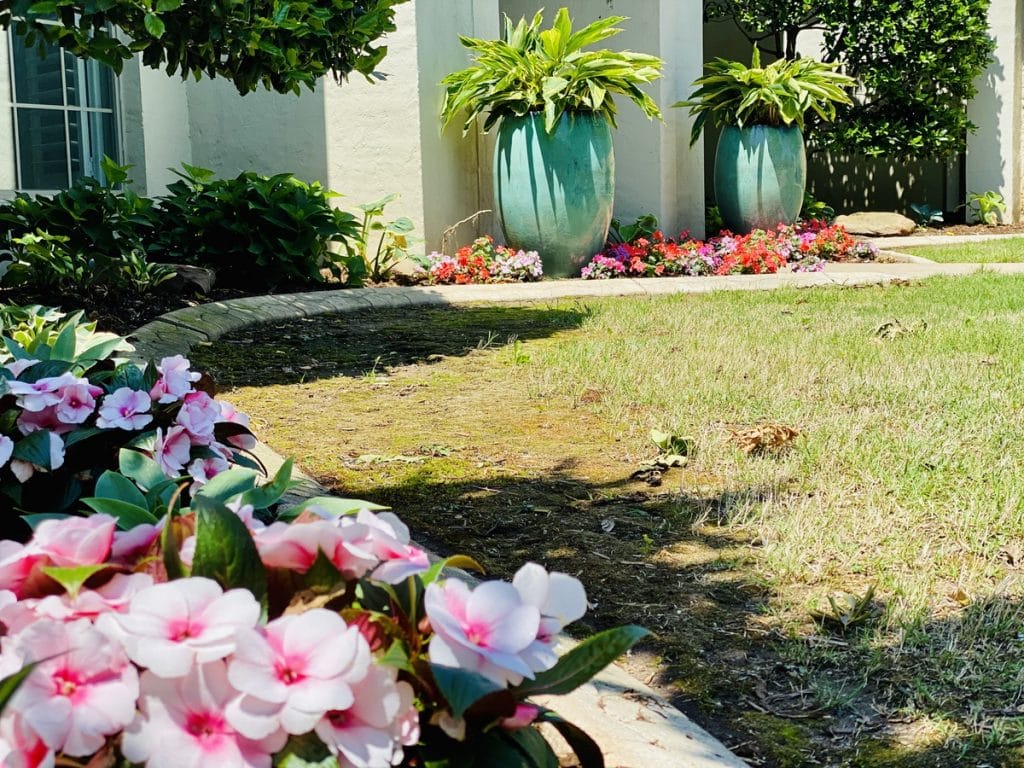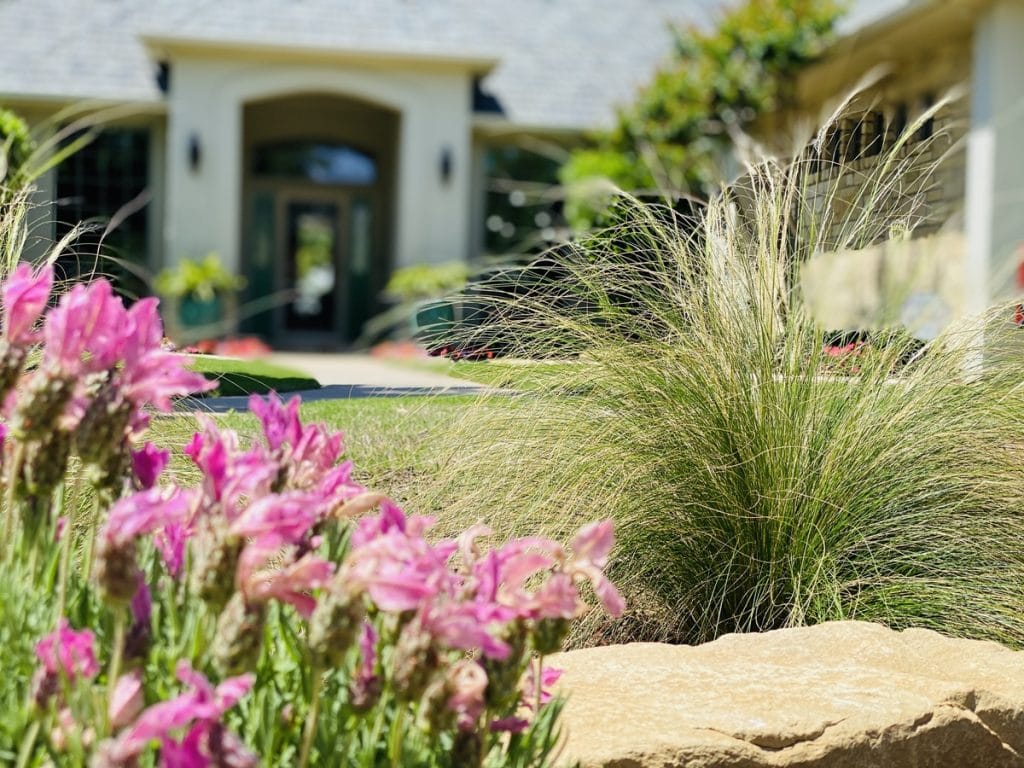 In turquoise planters, of course. Now, whenever I'm feeling uninspired, all I need to do is step outside and take a look at all the color that I could be painting! Which brings me to the next part of the post…
How to Paint Flowers — The
Dionne
Way
The first thing you have to do is let go of the idea that you're trying to paint the flower exactly the way it looks. Once you stop trying to paint it perfectly, you can start to see the flowers in a looser way.
Here are the things I consider when I'm painting anything botanical:
Shape
This includes the shape of the overall flower and the shape of each individual petal. Is it a large round flower made up of several round petals or is it a wide, star-shaped flower with lots of long, pointed petals? This can also include flowers like hydrangeas, which have an overall large, round shape but are made up of tiny round flowers with round petals. Are the edges smooth or ruffled, rounded or squared? 
Color
Pay close attention to the shades and color patterns present in the flower, especially the leaves, petals, and stamen. This will allow you to be less literal with your interpretation while still making a recognizable floral pattern.
Scale
Scale is important! How big is the flower compared to the stem and leaves? What about the size of each individual petal? Flowers that are painted too large for their stem or petals that are too small for the type of flower are likely to make your flower look less realistic. I like to practice with large blooms, like calla lilies, and work my way down to tiny little buttercups. Similarly…
Number
Does a lily have five petals or six? What about a clematis? How many filaments emerge from a plumeria? (Hint- it's none!) The fewer the petals, the more important the number is. 
Texture
Of course I don't expect you to count (or even PAINT!) every tiny petal on that dahlia or every teensy-weensy bud on some lavender, but it is important to keep in mind how that can translate into your work. I like to do this by adding lots of color and texture to mimic the petals without adding too many fussy details.
Once you put all those together you can come up with a great interpretation of a flower that is recognizable without being fussy. I recommend that you practice getting looser with your painting, as the organic, relaxed movement of your hands will produce much more organic versions of each flower.
Here are some more pictures from the garden to inspire you…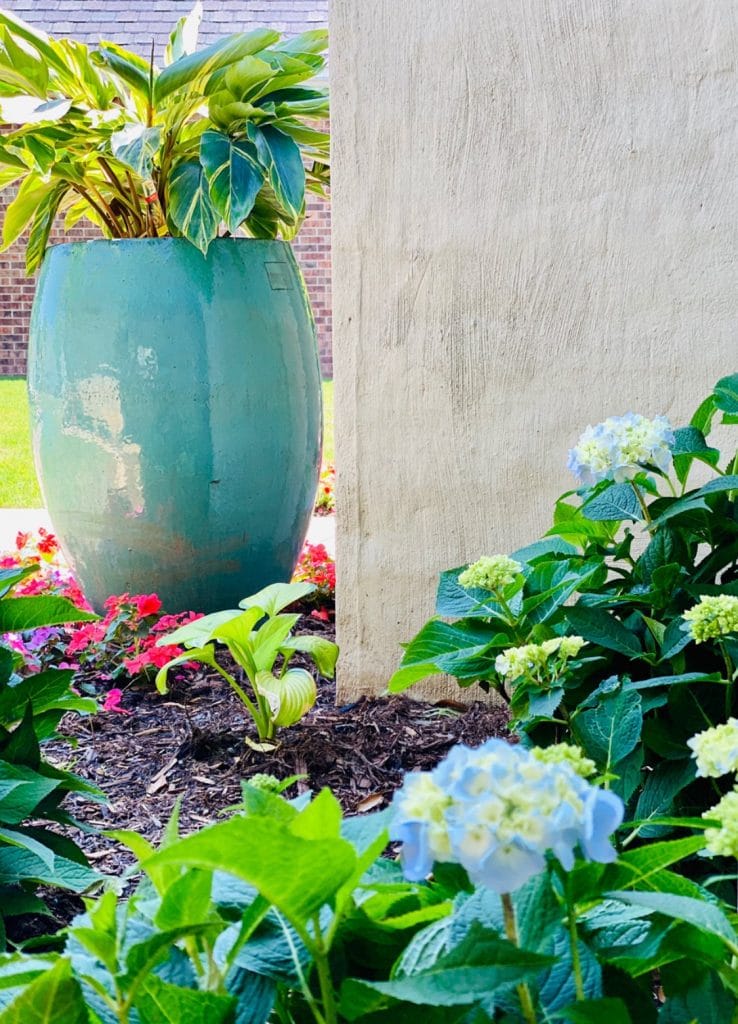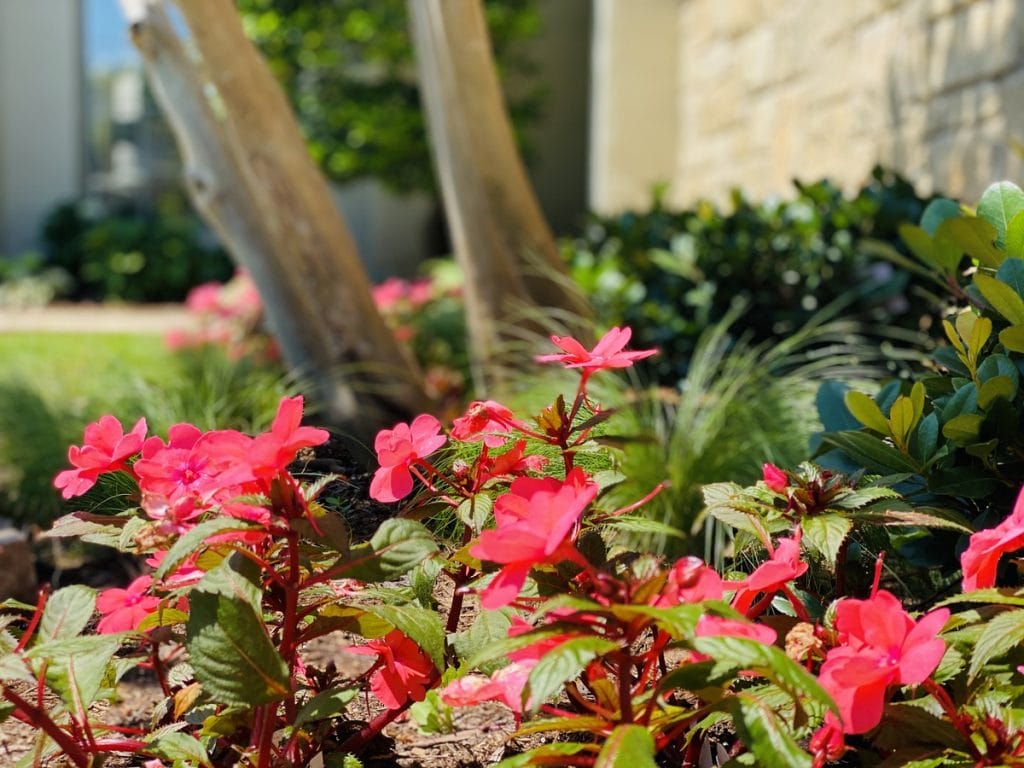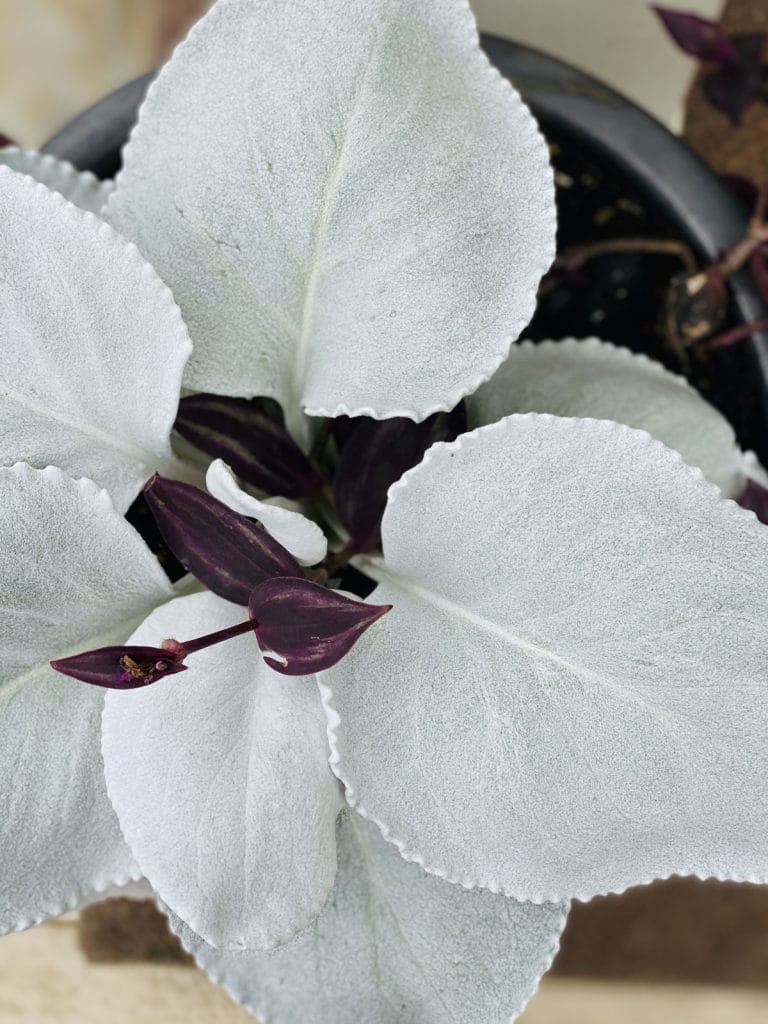 What are your tricks for painting flowers?