Hello, All!
This latest furniture art series is a combination
of my finger painted flowers and many colors of paint. 
 These were truly a labor of love. The size allows for a huge blank canvas but the size is, oh my goodness, a wee bit challenging.  The reward is the finished piece, a forgotten design, a discarded piece of furniture. 
I hope you enjoy these and find yourself inspired.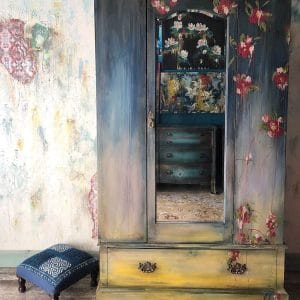 Have you checked out my brand new website?