The first thing I did after I got home from my last paint workshop in McKinney, Texas was check out my calendar to see when I could possibly host another one!
I had such a fantastic time with the women who attended our workshop. There was dancing and skits and Q&As and PRIZES!! Oh boy, there is nothing I love more than a good paint party! It's one of the most rewarding things that I get to do with The Turquoise Iris and I would host a million of them if I could because my workshops are never just about painting (though there is a lot of that!); they're about empowering other artists to get creative, to make a mess, to trust in their vision and their skill. 
I think that's why my paint workshops are always so successful! My guests go home with more than just knowledge, they go home feeling loved and confident and connected to a supportive community.
There are sooo many good reasons to host a DIY workshop! They
Give you a chance to connect with fellow artists

Help new artists get a feel for your medium

Are a great way to make affiliate sales

Can be a hosted in local retail spaces, helping small businesses in your community

Are inspiring!
How to Host an AWESOME Paint Workshop
There are a few steps you can take to ensure that your DIY paint party is a success. 
*Please note that many of these pictures are from early 2020 and 2019, before social distancing measures were ever in place.*
Giveaways
This is an old stand-by because it works! The only thing your attendees will love more than learning from you is the possibility that they might walk away with something amazing. Whenever I host a furniture painting workshop I like to give away the piece that we paint during class. Not only will someone go home with a really beautiful piece of furniture, every time they look at it they will remember what a wonderful time we had in class.
Keep it Casual
Learning new techniques is already an intimidating endeavor but it can be even scarier if you're afraid to make mistakes. Encourage your guests to make themselves at home by allowing them to get up, walk around, interact with each other and (most importantly) ask questions! The more comfortable everyone is, the more powerful the experience will be.
Be Original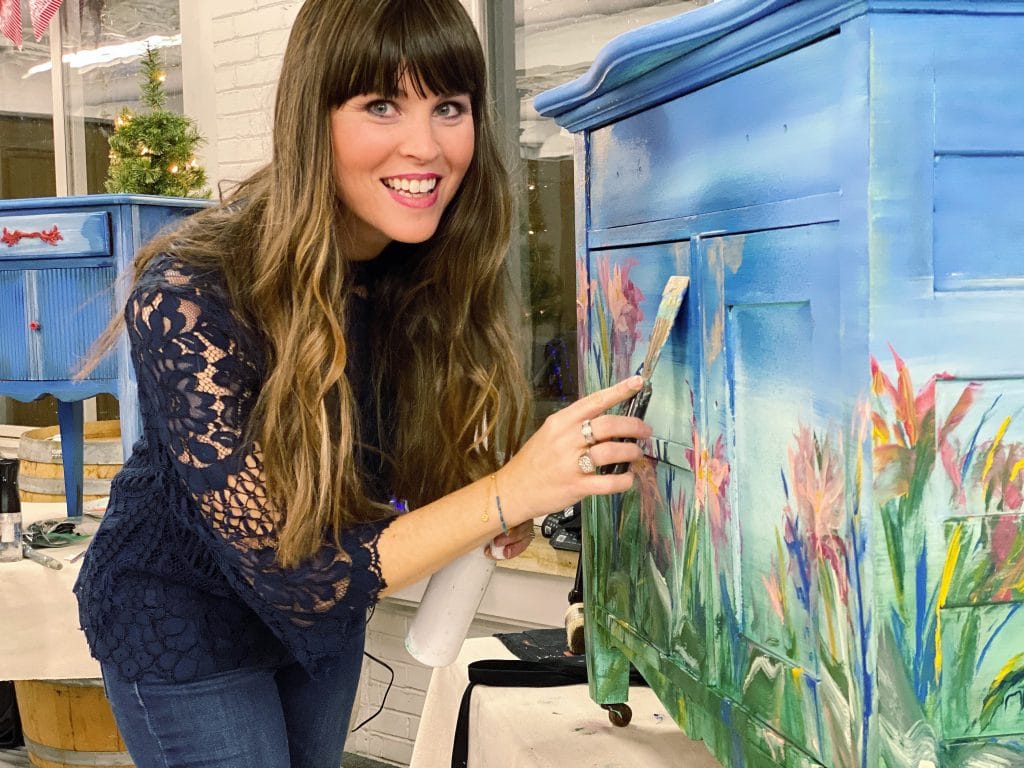 Every time that I teach a workshop I make sure to paint something that I've never painted before. I want my guests to know that they are getting an exclusive one-on-one painting experience… after all, that's why they're there! No only that, but teaching something that's new to you is an incredibly valuable experience. You're able to push yourself out of your comfort zone while also showing your guests how to approach new techniques, fix mistakes, and keep going even when you're not sure how things will end up.
Feed the People!
I love to provide beautiful sugar cookies, snacks, and drinks (yep, there's wine at my workshops!) available for my guests because 1) it's hard to learn when you're hangry and 2) it's an age-old truth that everything is better with free food! 
Invite Guests to Paint With You
Yes, they might be nervous but they'll see afterwards they lived through it and they loved it! I firmly believe that there is no better teacher than experience, but it's a whole lot easier to experience new things when you're in a supportive environment with a skilled teacher. Which brings me to my second point…
Play With the Paint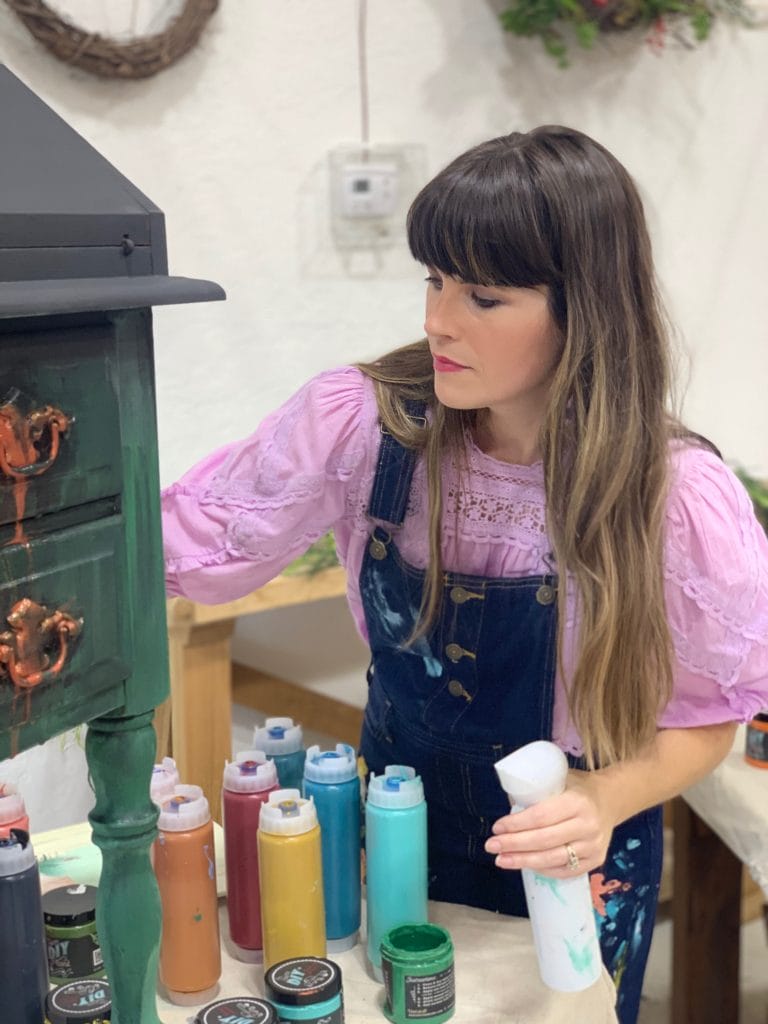 The best way to learn how to paint is to just get messy with it! At my workshops we set out small canvases on a table full of paint samples and invite our guests to come play with the paint.
Be Vulnerable
When I said that my workshops are about more than just paint I really meant it. There is so much power in vulnerability! Your guests have paid you to be yourself and give them everything you know. Often your story is the very thing that they need to hear. Give them the details! Have you ever heard the phrase "a rising tide lifts all boats?" When you create an atmosphere of safety and vulnerability you're not just doing right by your guests, you're improving the creative community as a whole so that we all benefit.
I know that 2020 is hard, in no small part because workshops like these are literally banned in some places! But I also know that nothing lasts forever, which means that I'll keep looking forward, planning ahead, and getting excited about the next time I get to see everyone's smiles when they get their hands on some paint.