I know that you know that I LOVE color (layers and layers of color!) on canvases, painted on furniture, in vases, and especially in my wardrobe.
When I first created my purses, I was a little worried they wouldn't sell. It's not that I don't think they're beautiful (they are) or wonderfully made (they are), it was the idea that maybe some people would think I was totally bonkers for putting not one but TWO paintings on a purse and walking around with it. But there was still a little voice in my head whispering why shouldn't we walk around with art hanging off our shoulders? Why shouldn't we wear things that bring us joy?
So I did it!
And they sold out! Turns out that a lot of us really like having a statement piece in our closets.
The one concern I did notice, though, was "these are so beautiful but I have no idea how to style them!" My answer is simple:
There's no wrong way to wear a purse. 
You can match it to the colors in your outfit.


You can use it to add contrast.


You can wear it with a monochrome look.

You can wear it with all black. To the gym. Out with your girlfriends. To church, the movies, the mall, the grocery store!
It doesn't matter how you wear it, what matters is how you
feel
when you use it.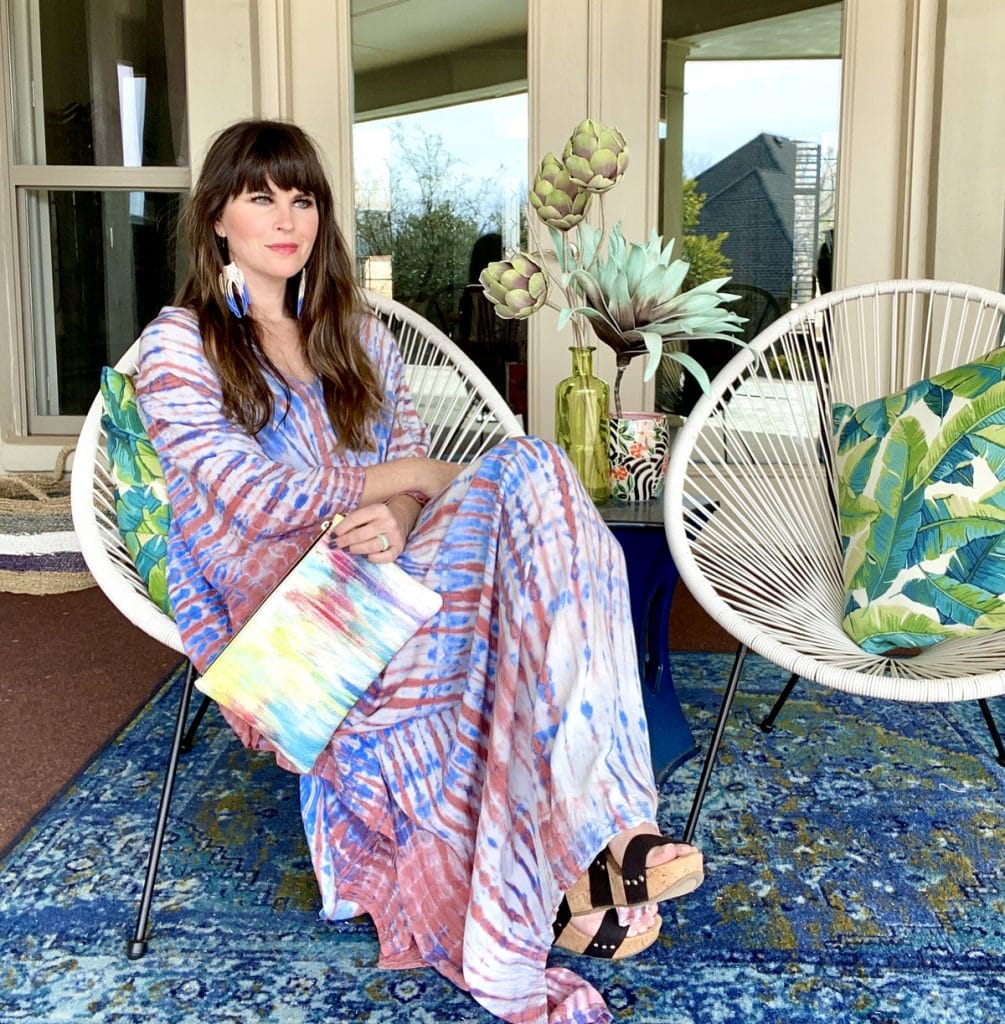 I feel amazing when I use these purses! They are eye-catching conversation starters (not always a good thing for this introvert) but, more importantly, they add a little something special to each day. 
Art belongs everywhere. On our walls, our furniture, and in our wardrobe. I'm not sure you remember, but my first foray into creating art was cutting up some of my favorite patterned shirts and stretching them over a canvas! Art shouldn't be something you save for a special occasion or lock away in a private room. It should be something that makes you feel; something that you can look at whenever you need a pick-me-up.
Add a little more color to your life!